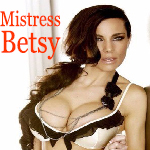 Every Sissy needs a role model, and I am it! With my training, you will find acceptance compassion guidance and most of all assurance. I will help guide you through all your essential feminine desires however shameful they may be.
We all have a deep dark secret that is dying to be set free. Here at sissy confessions, we encourage just that. My experience leads the way in sissy training guiding you through every lesson and feeling you might have. Don't confuse me with other sissy sites this is a one of a kind I try my best to train everyone that I accept. Now I know you're just edging to get started, but I collect everything about out to make it the best session possible. There is no one size fits all approach to sissy training. You are your own unique person so what works for you might not work for another.
Throughout training, you will learn to paint your toes and fingers and how to shave those hairy legs. You will be taught about femininity and learn how to shop. Anyone who is a sissy will know everything there is to know about color coordination and feminization. Sometimes it takes drastic measures of pimping out my recruits as to break them in so to speak. Chastity, punishment and rigorous training is just part of the obedience that I can offer. Trust me I will leave no stone unturned.
Some requirements I do like for my trainees to have a PO box I am known to send little surprises. Dedicate email that is safe for me to communicate and of course skype. I mean isn't it nice to for me to be able to watch during your training?
So, won't you come join my class of sissy confessions I promise it will change your LIFE!
Available hours are from 10am – 10pm est Sun – Tues -Thurs- Fri and Sunday.
Saturday & Wednesday is by appointment only

Purchase a live session with me now or for a future time!
Visit my site at:  www.sissymistressbetsy.com
Follow me on twitter:  @sissymtresbetsy
877-239-5975
Questions feel free to email me at: sissymistressbesty@gmail.com
Reviews
You must log in and be a buyer of this download to submit a review.