I am Roxy always ready for anything If you're looking for that soft, sensual domme to coax you to the limits of fulfillment then look no further!
Nothing excites me more than exploring the depths of both our minds to see what naughty scenarios we can come up with.
Let me be that loving, caring Mommy that you so desperately need to cuddle and dote upon you, or that cum hungry MILF who wants nothing more than to show you the 'ropes', **wink**. Or, maybe, you are just craving the attentions of a sexy mistress whose every desire and whim you wish to cater to?
Whatever your fantasy, craving, or delight. I can guarantee your satisfaction. If you can guarantee mine, that is. So don't be shy: Call me.
Your fulfillment awaits.
Aside from my specialties, I am also open to trying new things. Feel free to explore with me.
You won't be disappointed.
Roxy xxx
My Specialties:
Forbidden Fantasies
ABDL/MOMMY
Sissy
MILF/GFE
Financial Domination
Suck & Fuck
Light Bondage
Cuckold
Body Worship
Sex Toys
Oral
Anal Sex
Remember Roxy has No Taboo's so Anything goes!
Ready to call? Make sure I am – see my status indicator below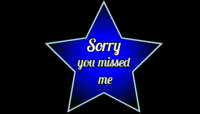 If it says I'm available then complete your purchase below and call me. If I am not available you can go ahead and complete your purchase and then email me to set up a time to complete your live phone session.
My website is  www.wickedfetishphonesex.com/roxy/
My direct dial number is 866-966-2947
You must log in and be a buyer of this download to submit a review.