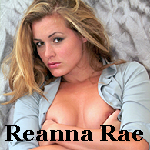 I'm a very passionate woman when it comes to sensual phone sex. Making sure you enjoy every moment we spend together as we make a sexual connection that's nothing like you've ever experienced is what sets me apart from the rest.
While I do offer the classic vanilla sex, I like it when a man brings out my kinky side. Believe it or not, I have a sexual side to me that I have yet to fully tap into. I'm always so wrapped up in pleasing everyone else, that I have yet to find my match who can help me discover kinky phone sex.
I'm hoping that in time we both discover what makes each of us tick and finally succumb to our sexual desires. I'm open minded, erotic, and just waiting to find phone lovers who can bring the kinky side out of me. Could you be him?
My Promise to My Client's:
You will never feel rushed with me. If our call goes beyond the time you purchased, we will continue for another few minutes or so. Your sexual satisfaction is MY #1 priority!
My Specialties:
Mutual Masturbation
Sensual Domination
Penis Humiliation
Cuckold
Mommy's Boy
Masturbation Instruction
Strap-On Play
RolePlay
Many more……..
Call me at 401-584-3599, my personal home phone.
All calls are $2 a minute with a 10 minute minimum.
*Specials*
30 min. call $60 with 5 free minutes added on!
1 hour call $120 broken into as many smaller calls as you like.
I accept most major credit cards that appear discreetly on your CC statement.
I am an independent service!
Email: reannaj1973@gmail.com
401-584-3599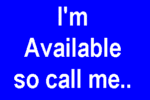 You must log in and be a buyer of this download to submit a review.