Hey there Lover, I'm Melanie, a sweet young blonde new to the world of phone sex. I'm a Freshman in college and one of my friends works as a phone sex operator for a living.  I thought it was something I wanted to do since I can't seem to keep my hands out of my little panties.  I'm a horny teen slut with a wild and vivid imagination. And now that I'm free from a strict Daddy, I want to experience it all.
See my dad never let me do anything when I was growing up. He was always so worried of the world corrupting his little Princess.  Truth is he should have worried about ME corrupting the world as I am quite the young little seductress. If I want something, I will make sure I get it!
I have so many dirty fantasies I love to think and talk about while I slide my hand down under my panties.  I'd like nothing more than to share these fantasies and stories with you.  I have a cute little voice and have no objections to those wild stories involving age play and family play.  In fact, I have got some hot stories (reality and fantasy) that I am sure you would love for me to share with you.
Be careful though, as sweet as I am I can have a very Bitchy Princess side. Even the cutest little kittens can have the sharpest claws.
I specialize in – taboo phone sex. age play, Family play, cute little coed, Girl next door. Although I love a good humiliation or pampered Princess type call/ text.
I promise that after playing with me, I will be on top of your favorite phone sex list of horny teen sluts.
All live sessions with Melanie are confidential and unrestricted.
Live Phone session are $2/min with a 15 minute minimum.
I also do texting session @ $0.69 per message.  Texting sessions are done via Skype hornyteenslut@outlook.com.
Before calling, you will need to purchase your session using this online form. I will receive a notification email once your purchase has been approved and I will be expecting your call at 1-855-878-8789. You will need to have your receipt available so that I can confirm your purchase. If you make a purchase and I am not available to take your call, your purchase will be considered a pre-pay purchase and can be used for a future session with me. It is your responsibility to contact me, via email, to schedule a time to complete your pre-pay session. I use the "Availability Indicator" shown below and on my website, to indicate when I am available. Please be mindful of the indicator before placing your purchase. You will not be able to reach me when the indicator states that I am not taking calls.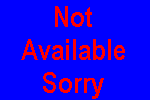 Visit my site at www.hornyteenslut.info
You must log in and be a buyer of this download to submit a review.