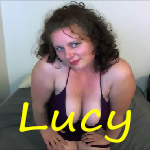 My name is Lucy. I am sensual, sexual, creative and sweet. I have experience and genuine interest in many fetishes. Just a few of my favorite kinks include submission (I will submit to you), masochism, cuckolding, foot fetish, pee play, wet and messy, sissy play, JOI and smoking fetish (vaping). I am a kinky girl, but be assured I love oral (giving and receiving), fucking, making love and anal too.
I am a phone sex operator and cam girl because I love sex. Exploring my kinky side tickles me. I love getting off. I enjoy getting to know men of all backgrounds with nearly every kind of kink, fetish and sexual interest. Sexuality is fascinating and it is fun.
One thing you should know before purchasing a session…
Be honest, be yourself. Nothing gets me off more than the real thing. I love shyness, submissiveness, dominance, naivety, perversion, all cultures, colors and sizes.
Though I enjoy being called Mommy and love calling men Daddy, I do not do role plays or any kind of talk involving people under 18, however I do play with ABDL. I also do not do bestiality.
I provide the following sessions/services:
Texting: $1.99/min (phone or Skype)
Texting with 2 nude pics: $2.49/min (Skype)
Phone sex: $1.99/min –  (phone)
Clothed cam: $2.49/min – (Skype)
Topless cam: $2.99/min – (Skype)
Nude cam: $3.49/min – (Skype)
* Extreme cam: $4.99/min – (Skype)
*An extreme webcam session would be a nude session with stuff like panty pissing, pee in a glass, play with the piss, piss on a dildo and lick it off, etc as well as wet and messy with food, shower/bath shows, baby oil shows, ass to mouth and heavy BDSM shows which include sadistic and dominant callers controlling Lucy and forcing her to inflict pain on herself to the point of bruising.
Before making this purchase you should contact Lucy and make sure she is available for a session with you. You can IM her at "lustylucycam" email her at Lustylucycam@gmail.com or text/call her at 650-479-5829.  Lucy is usually available week days 9am-8pm EST. but always subject to change so it's always best to call or text me at 650-479-5829 to find out if I am available.
I'm using a status indicator which is shown below. If you make a purchase when I am not available it will be considered a pre-purchase on a future session. Once purchase you are responsible for contacting Lucy to schedule you session.  Contact info is listed above.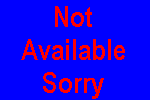 You can always pre-purchase for a future session and then contact Lucy to schedule your session.
Once your purchase has been made you will be emailed a receipt.  You will need to have your receipt available so we can confirm your purchase prior to your session begins.
My main site and blog is at www.lustylucyplays.com
Into the Ultimate Girl Friend Experience with me visit www.UltimateGirlFriendExperience.com
Follow me on Twitter at @LustyLucyPlays
Skype: lustylucycam
You must log in and be a buyer of this download to submit a review.