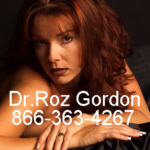 I am Doctor Roz Gordon, a sex counselor and therapist. I am here to help you with your sexual problems discreetly, with understanding and compassion. Your secrets are safe with me. We can talk about things you can't share with your lovers, friends, doctors, religious counselors. I offer phone sex therapy, counseling, hypnosis, role-play and a completely non-judgmental and open mind. I love speaking with cross-dressers, she males, bisexuals and cuckolds.
My direct# is 866-363-4267
You can schedule a session with me by purchasing a session then emailing me at talktome_phonecounseling@yahoo.com  to schedule. If you would like to do a session now make sure my status indicator says I am available: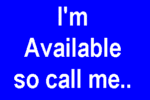 Then make you purchase below. If you make a purchase and I am not available it will be considered a purchase for future session. It's your responsibility to email me to schedule your session.
If you want to visit my website go to drrozgordon.com

Reviews
You must log in and be a buyer of this download to submit a review.