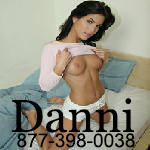 I'm an A-Z-Anything Goes girl.  A "No Taboo's" type of gal.  You could tell me a really nasty, horrible thing/fantasy and it wouldn't phase me no matter how deeply dirty it is.
No matter what you say, I'll crawl right into your fantasy with you, dripping wet, wanting your cock so bad that I'm shaking when I take it in my mouth, and finally into my throat. I don't gag, I just breathe and massage your cock with the muscles in my throat.
I really enjoy playing with my phone friends and all our toys. I am dripping so much I could fill a bucket!
I do basically everything, Bondage, BDSM Sub/Dom all the way to Age Play. Yes, I know. I'n a very sick little puppy but that's why I'm here! To focus in on your fantasies because I would like to pleasure you by helping you give into the fantasy by closing your eyes and letting it go. Stoke that cock, finger that pussy…… When you cum, (with your permission), I'll cum with you!
Like I said. I have TOYS! And I LOVE to play with them while I'm on a call with you so that when you cum, we cum together and I can cum multiple times!
I'm the hottest, nastiest, dirtiest phone sex slut you'll ever talk to, so give me a try.
Before calling, you will need to purchase your session using this online form. I will receive a notification email once your purchase has been approved and I will be expecting your call at 1-877-398-0038. You will need to have your receipt available so that I can confirm your purchase. If you make a purchase and I am not available to take your call, your purchase will be considered a pre-pay purchase and can be used for a future session with me. It is your responsibility to contact me, via email, to schedule a time to complete your pre-pay session. I use the "Availability Indicator" shown below, to indicate when I am available to take calls. Please be mindful of the indicator before placing your purchase. You will not be able to reach me when the indicator states that I am not taking calls.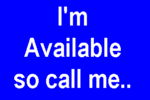 If you haven't visited my site please do at DannisDelight.com
Be sure you subscribe and follow me on twitter at DannisDelight
You must log in and be a buyer of this download to submit a review.