Hello boys, my name is Alice, I am your older, taboo phone sex play toy who has been around more than you can imagine. I guess you can say that being such a slut in my younger years has really paid off for me. I know just what a horny guy like you needs and wants. When it comes to sexually satisfying I am the one for you, I can make you cum harder than you ever thought of. Some guys call me a big tease, but what's the fun in it if you can't tease a hard cock once in awhile? I am ready for you, anything you want from teasing to having a kinky role play and let's not forget how much I love to humiliate men of all sizes and of course age. Wouldn't you like to have a woman to do what ever you wanted to you without having any restrictions? Well baby here I am. I bet a young cock to make my old cunt twitch and cum. Would love to find out!!
How about just for fun we get into something even more taboo like incest? I love guys who likes to get their mommy or granny off. I could even be your aunt, sister or what ever you choose. There isn't anything that I do not like. I guess you could call me just a horny old bitch who loves cock and really enjoys making a man cum. That sure turns me on to hear you jacking that dick and telling me how good it feels while thinking about my hot wet lips and tongue sliding all around you.
So if you are thinking of something dirty and kinky tonight and don't know where to go.. Cum here boy and let me show you how it's done. This hot MILF will have you creaming your undies just like a bitch. Oh and if you like cock don't hesitate to tell me because I love a man who loves cock, maybe I should rephrase that, I love a bitch who loves cock.. A little sissy cunt!! Bring all your fantasies to me, you will never be turned down.
Looking forward to hearing from you soon. I am ready to have some fun. My panties are wet, oh dear wait a minute. I don't have any one. It's just my fingers. Oh well, let me lick them clean for you.. Soon my little cock stroking play toys.
Before calling, you will need to purchase your session using this online form. I will receive a notification email once your purchase has been approved and I will be expecting your call at 1-866-829-1269. You will need to have your receipt available so that I can confirm your purchase. If you make a purchase and I am not available to take your call, your purchase will be considered a pre-paid purchase and can be used for a future session with me. It is your responsibility to contact me, via email, to schedule a time to complete your pre-paid session. I use the "Availability Indicator" shown  below, to indicate when I am available to take calls. Please be mindful of the indicator before placing your purchase. You will not be able to reach me when the indicator states that I am not taking calls.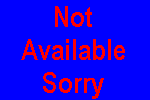 Sexting sessions are done from my private# that you will receive once our sexting sessions begin.
"Watch you on Webcam" is just that! I watch you do what ever you want to do for me on cam. You will not see me! You will only hear my voice. Done via skype.
You can see more of me on my web site www.carnaldesiresphonesex.com/
You must log in and be a buyer of this download to submit a review.